Gianni Sarcone emailed me earlier today letting me know about a new animation that he created based on a classic optical illusion.  The animation consists of 26 different frames and helps to demonstrate the Muller-Lyer illusion.  In this illusion, discovered in the late 19th century, the presence of arrows gives the appearance that equal segments of the line are different lengths.
Have a look for yourself.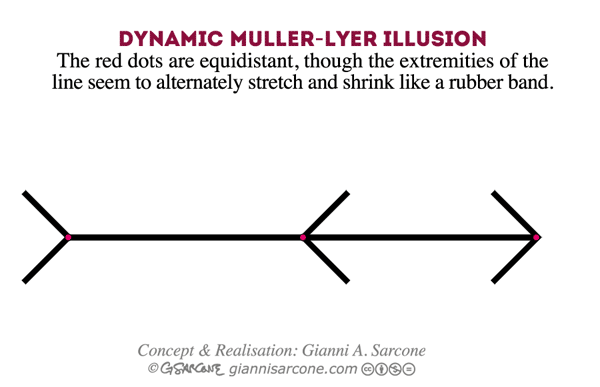 (via Gianni Sarcone)
UPDATE:  This illusion won 3rd prize at the 2017 Best Illusion of the Year Contest.  Congratulations to Gianni!