Inspired by the amazing work he had seen from western 3D sidewalk chalk artists, Qi Xinghua became the first 3D painting artist of China.  Qi graduated from the Central Academy of Fine Arts in 2005 and broke onto the scene with his first 3D street painting titled "Whirlpool" at Peking University in Beijing.  A little more than two years later, Qi gained even more notoriety when one of his 3D paintings, Chinese Dragon Rhythm (see below), was on full display as part of the 2008 Olympic Games held in his native country.   By 2010, after significant early success, he began working full time in his 3D painting career.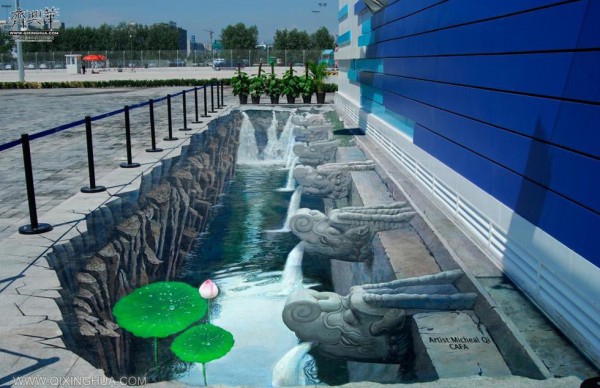 Four of Qi's street paintings have earned him prestigious recognition by Guinness World Records.  Two of these record-breaking works are presented below.  In 2010, his painting titled "Lions Gate Gorge" was recognized as the world's "largest anamorphic art".  The final measurement of this work was 892 square meters (9,600 square feet).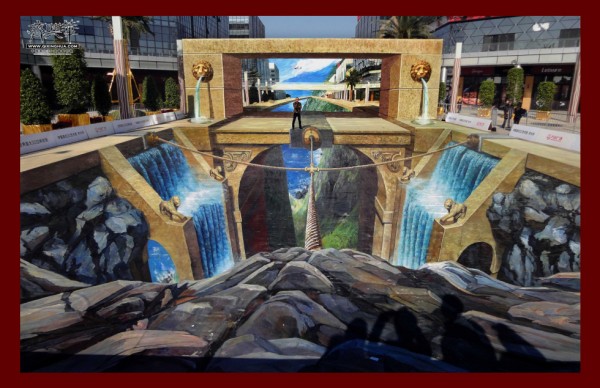 Then, in 2011, he unveiled his painting titled "The Macao One Impression" in Macao near a local shopping center.  For this painting, he was awarded a record for the world's "longest anamorphic art".  This work was 128.7 meters (422 feet) at its longest point.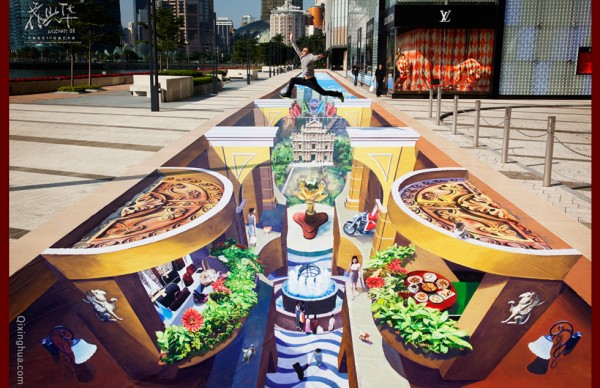 For more information about Qi Xinghua, visit his website at www.qixinghua.com.