Two young women ascend a set of stairs and cross paths.  Are they each looking in a mirror simultaneously?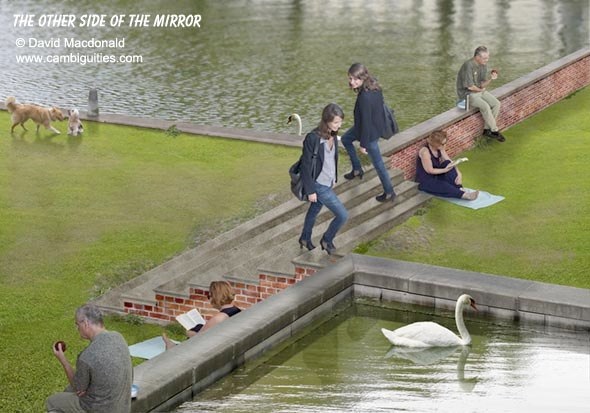 The artist, David Macdonald, notes that:
This illusion was made over a period of about a month: including preliminary pencil sketches and planning, drawing the initial construction, taking about 130 photographs from which the final few were chosen, and creating the composite.