Self taught illustrator Tang Yau Hoong was born in (and is currently based in) Kuala Lumpur, Malaysia.  He loves to play with negative space and use illusions in his minimalistic illustrations.  Since 2007, he has been a freelance artist working with clients around the world.  He has created artwork for editorial and advertising purposes, t-shirts, posters, book covers, and more.
His illustration, shown below, is titled Light Painter.  Using a simple and clever concept, a painter applies yellow paint to the night sky that resembles a beam of light from a street lamp.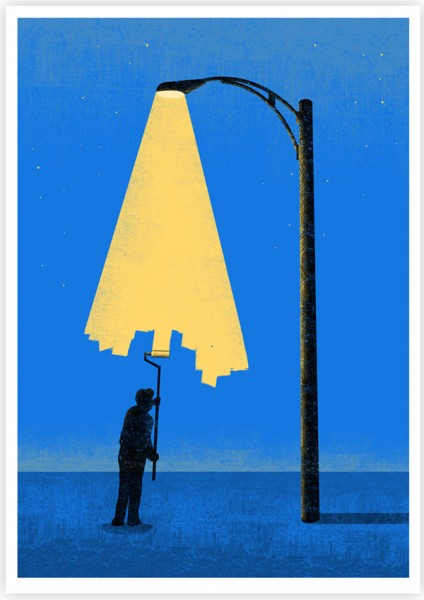 This illustration can be purchased as a signed limited edition print (in three different sizes) by visiting Tang Yau Hoong's personal website.