David Macdonald, the creator of this impossibly perplexing scene, had the following to say about this work:
The pathways in this building are in fact a single horizontal plane. There are no less than twenty two false links which treat this single plane as different levels …… stairs and ladders which simply serve to join the same level to itself.
See if you can spot them all.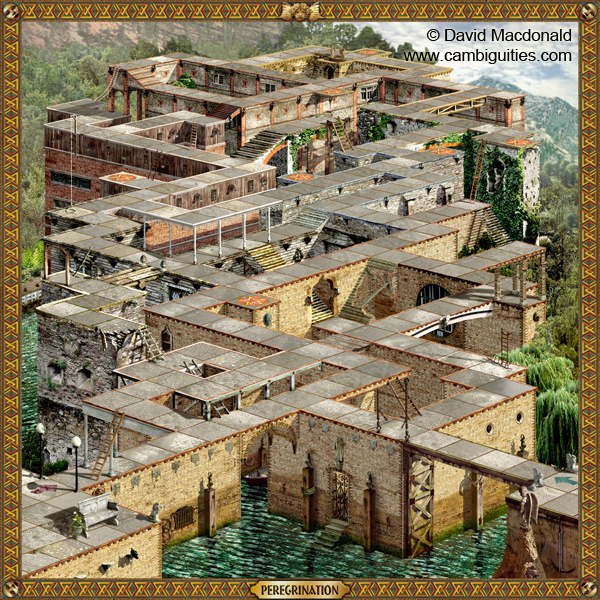 More works from David Macdonald can be found at The Terrace and The Other Side of the Mirror.
(via David Macdonald)