Scott Kim created this ambigram specifically for the epilogue that he contributed to the book The Art of Deception:  Illusions to Challenge the Eye and the Mind.  When viewed this way, the word 'art' can be seen in middle of the image in all lower case letters but the rest of the words are upside down.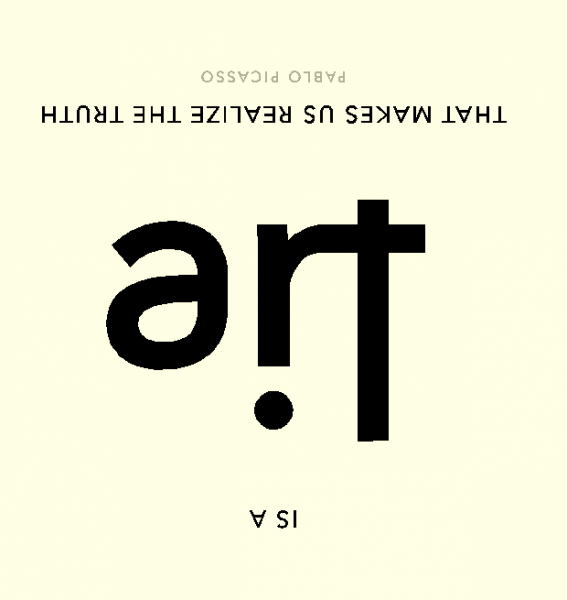 When the image is rotated 180 degrees, it completes a quote from Spanish artist Pablo Picasso by reading "is a lie that makes us realize the truth".   The word 'lie' is made from the same lettering that spells 'art' in the image above.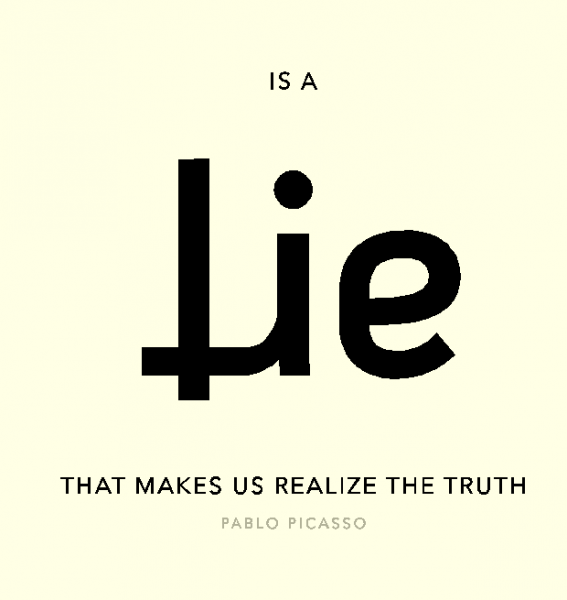 To view more creative use of words and lettering, be sure to revisit the previous post featuring several Inversions by Scott Kim.
(via Scott Kim)