Truly Design was asked to create this anamorphic installation for Burning Giraffe Art Gallery in Turin, Italy.  Describing this project, they indicated that:
"We chose the minotaur because of its double human and animal nature, the latter being that of a bull, symbol of our hometown Torino.  The minotaur lives secluded in its labyrinth, as do we within city walls.  However, animal instinct borne within its mind spurs it towards freedom, aspect represented by the minotaur's dynamic pose, ready to pounce or dash."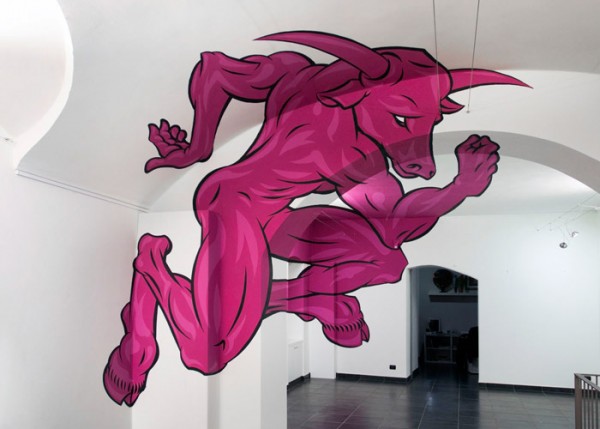 Two additional photographs of this installation can be found below including one with the artists interacting with the scene and another from an alternate angle showing how it was painted on multiple surfaces.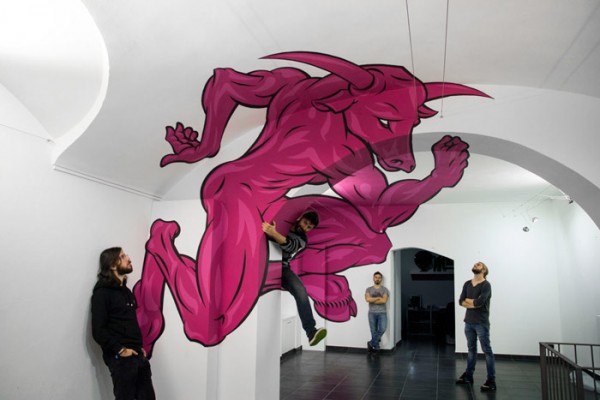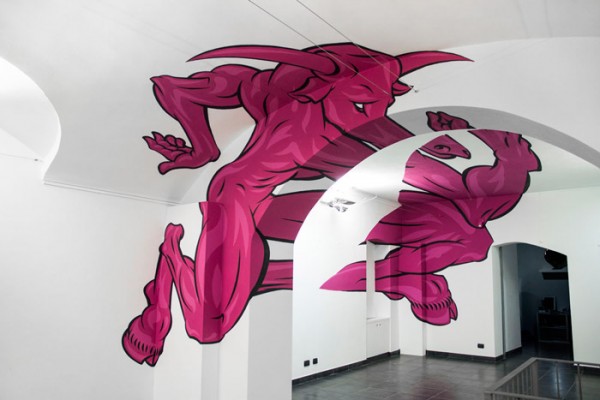 Two additional photographs of the work in progress are provided below.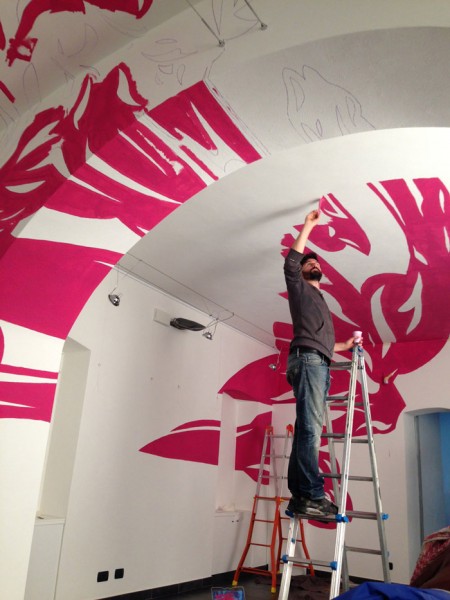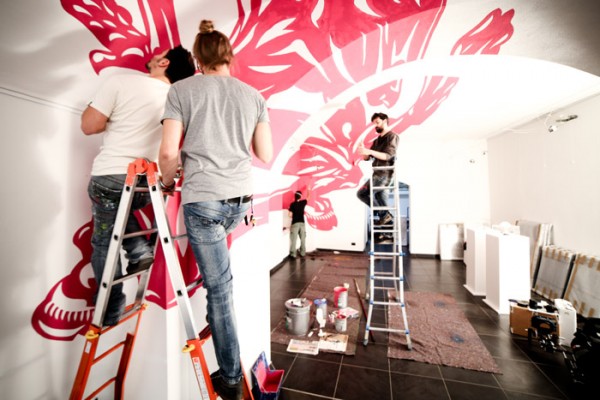 (via Truly Design)