This optical illusion is an "oldie but a goodie" and is worth having another look at. The drawing, entitled All Is Vanity, was created by Charles Allan Gilbert. Gilbert was a prominent American illustrator whose work appeared in magazines, books, posters, and calendars. Later, he went on to work on animated films and also served as a camouflage artist during World War I.
This drawing is no doubt his most famous and is the one that he is typically remembered for. The drawing itself is a double image that can be seen in one of two interpretations. The first is that of a woman in a dress looking at herself in a mirror. The second is that of a human skull. The skull becomes even more noticeable if the picture is viewed from afar.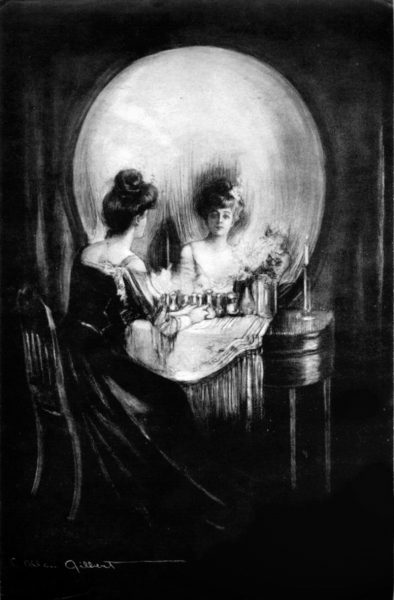 The title of the drawing is an obvious pun. The woman is sitting at a vanity (a dressing table) looking in the mirror. As she seems to be admiring her beauty, she is also basking in her own appearance demonstrating her own vanity.