In the late 19th and  early 20th centuries, it was a common practice for cigarette companies to include cards with their products to help advertise their brand.  Ogden's Cigarettes, a branch of the Imperial Tobacco Co. (of Great Britain & Ireland) Ltd, released a series of 25 optical illusion cards in the 1920s.  Number 13 of this series is presented below: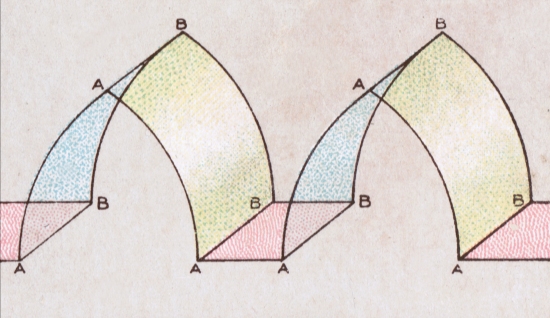 The following is presented on the back of the card:
This illusion represents two archways, the entrances to which can, at will, be imagined either through the openings AAA (looking down on the arches) or through BBB (looking under the arches).
Which opening on this ambiguous archway did you notice first?