The title of this realistic wall mural located on Main Street in Los Gatos, California is Siete Punto Uno (or seven point one).  The title is a reference to the 1989 Loma Prieta earthquake that caused significant damage throughout the community of Los Gatos.   The quake reached a surface-wave magnitude of 7.1 on the Richter Scale killing 63 and injuring thousands more in northern California.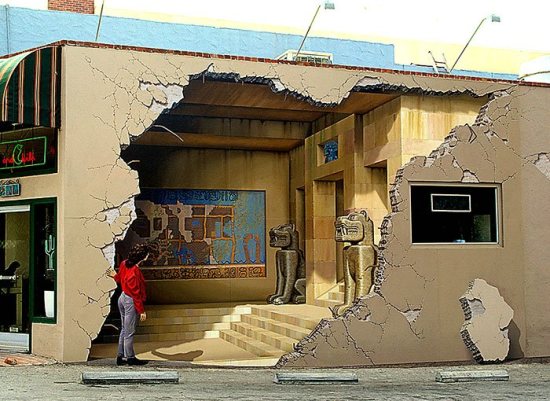 In case you were wondering, the woman in the red shirt is not real – she is part of the painting.  A close-up version of the woman in red is presented below.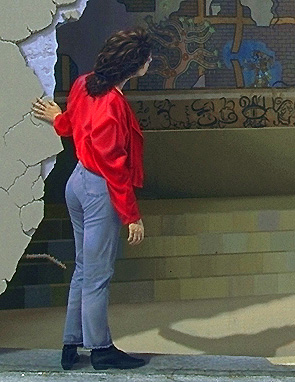 To see more works from John Pugh, visit his webpage or view his impressive Mana Nalu Mural and Taylor Hall Mural.