John Pugh is an American artist known for this large three-dimensional trompe l'oeil wall murals.  One of his most famous murals, titled Academe, was painted on a wall on the side of Alva P. Taylor Hall at Chico State University in California.  As a passerby, it appears that the wall of the building has crumbled to reveal pillars located inside the building.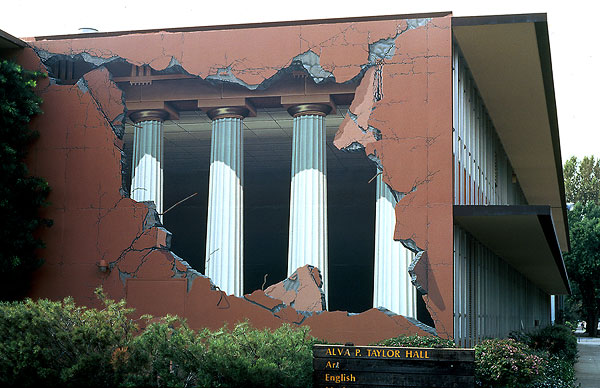 This mural has become a landmark and tourist attraction of downtown Chico.
Regarding the mural, John Pugh notes that:
"My intention was not only to use the Doric column, a symbol that is easily recognized in our culture, to represent the classic architecture of the Greeks, but to tap into the concept of the Greek academe as the essence of our western educational system."
To see more of John Pugh's mural works, visit his website Art of John Pugh.