Lex Wilson lives in Nottingham, UK and describes himself as a self-certified obsessive compulsive doodler.  He uses anamorphic techniques to create 3D typography that appears to stand off of the page when viewed from a specific angle.  His sketch below, showing a raised "HIGH" and a sunken "LOW", is a good representation of his impressive 3D doodling.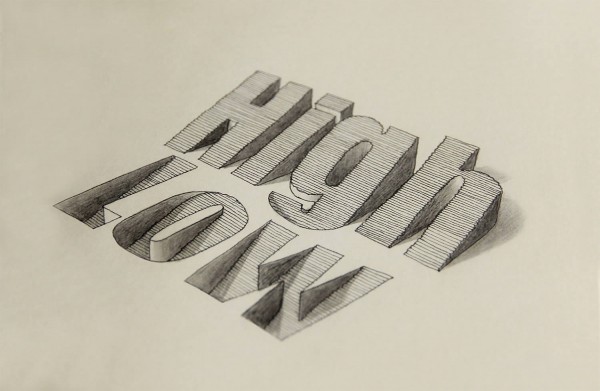 The following YouTube video helps to show how it looks three-dimensional when the right viewing angle is found.
To see another three-dimensional pencil drawing, be sure to check out Beckoning to the Evil by Nagai Hideyuki.
(via Lex Wilson)