If you are a fan of optical illusions and you like physical calendars for your desk, make sure to check out Ultimate Optical Illusions:  Visual Tricks to Challenge the Eye and Mind, a new 2015 Day-to-Day calendar.  This full-color calendar published by Andrews McMeel Publishing has a new illusion for each day of the week (Saturday and Sunday are combined on one page).  On some pages, white will appear black, straight will appear bent, still images appear to be in motion, and objects even appear and disappear right from the page.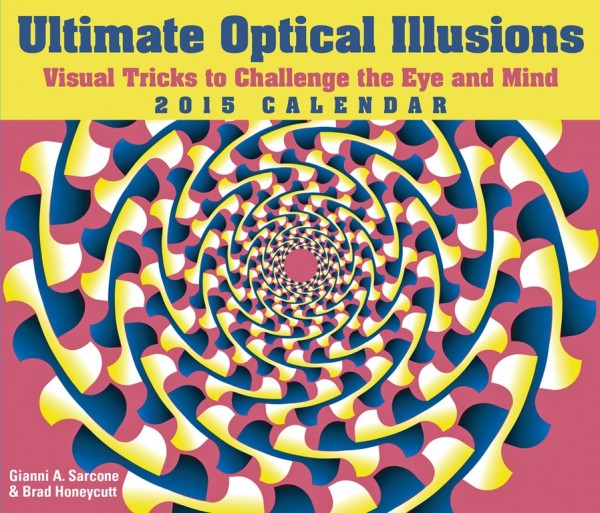 You can purchase this calendar at your favorite retailer or directly on Amazon.
Below are two examples of interior pages from the Ultimate Optical Illusions 2015 calendar.