I just searched through the archives, and I cannot believe that the famous duck rabbit optical illusion has not been featured in the past. You've probably already seen this image, but it is worth another look because of its powerful simplicity.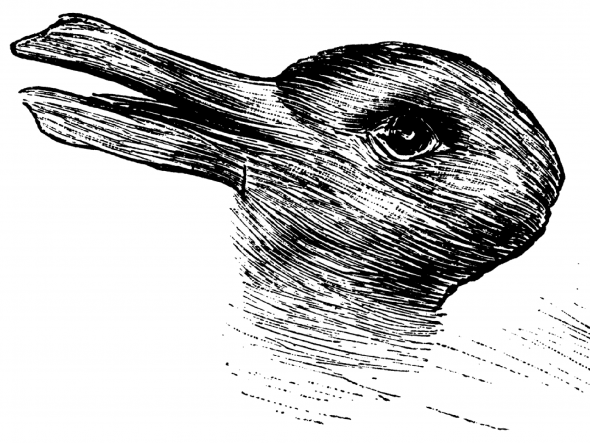 Do you see a duck or a rabbit? Can you find both? The animal that you first see when you view this illusion may be a reflection of your own personality.
Because this illusion is such a classic, in 2009 a book was published called Duck! Rabbit! Authored by Amy Krouse Rosenthal and Tom Lichtenheld, the book is described as "…a smart, simple story that will make readers of all ages eager to take a side…" The book is a New York Times Bestseller and is available on Amazon here.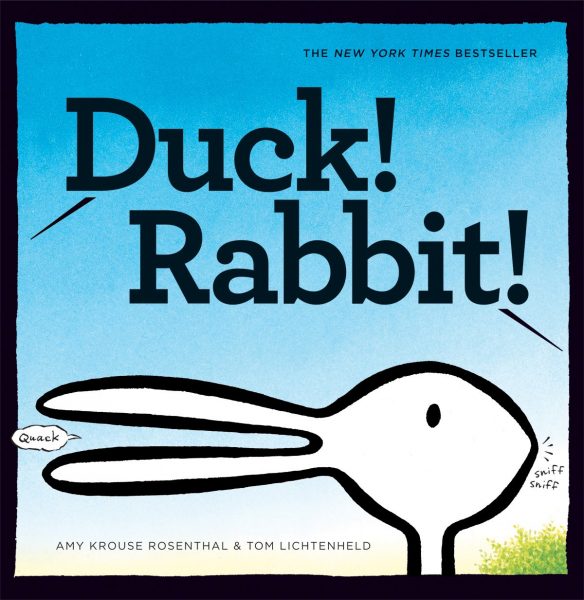 The popularity of this title is a testament to the staying-power of simple optical illusions. Of course, the authors deserve some credit here too for making it into a compelling story for children.
So the only question is… do you see a duck or a rabbit?