Bridget Riley was born in London, UK in 1931 and studied at Goldsmiths College and Royal College of Art, London.  During the 1960's, she became well known across the world for her Op Art paintings after exhibiting alongside Victor Vasarely and other artists in New York's Museum of Modern Art.
The untitled work below from 1962 is based on her previous painting titled 'Movement in Squares'.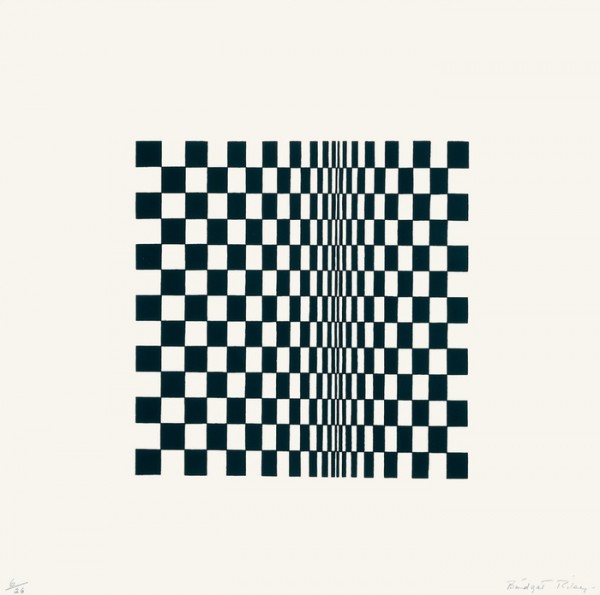 Continue reading the full post to see more examples of Bridget Riley's work.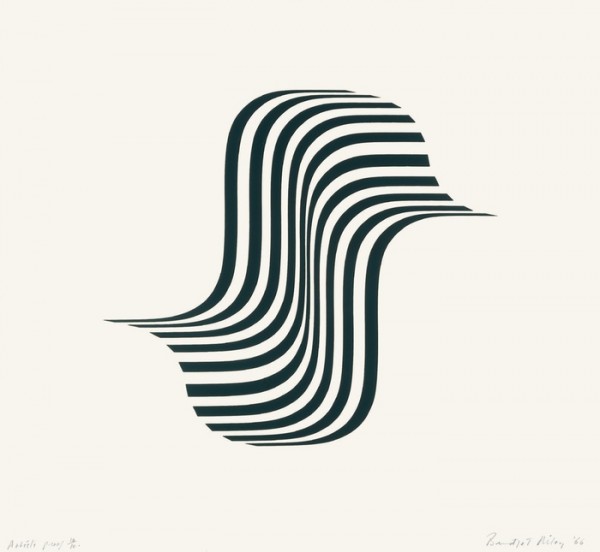 Untitled [Winged Curve]  1966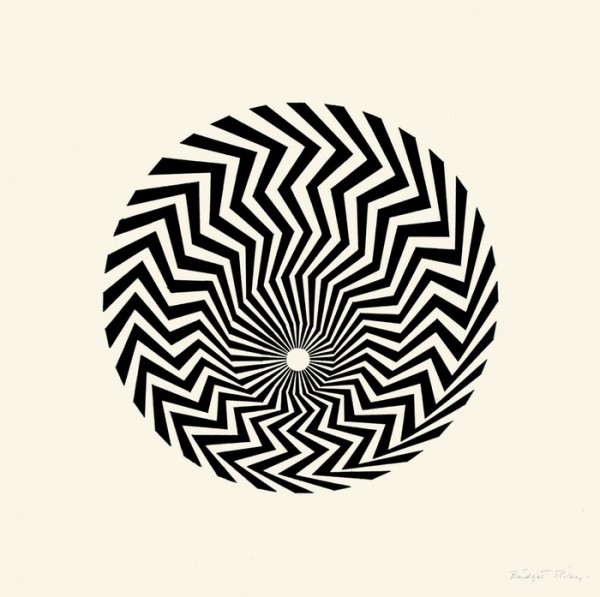 Untitled [Based on 'Primitive Blaze'] 1962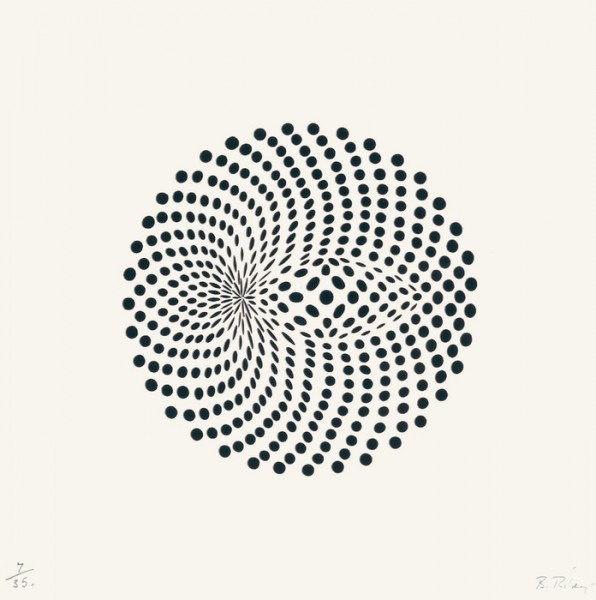 Untitled [Circular Movement]  1962
In the video below, Bridget Riley speaks about rhythm and repetition playing a large part in her art.
If you enjoyed Bridget Riley's work, be sure to also check out the op art of Victor Vasarely.
(via Karsten Schubert)