John Langdon designed this ambigram titled Philosphy, Art, & Science in 2009 as a personal project.  When rotated 180 degrees, the text reads exactly the same.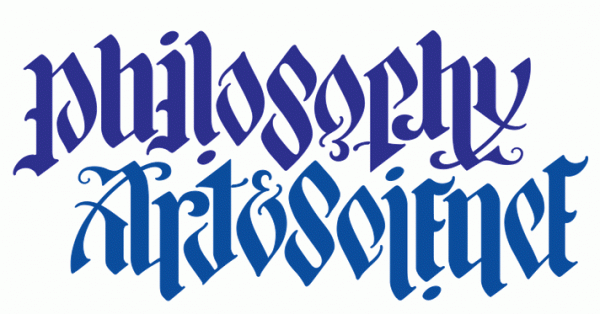 Here is the rotated version of this design.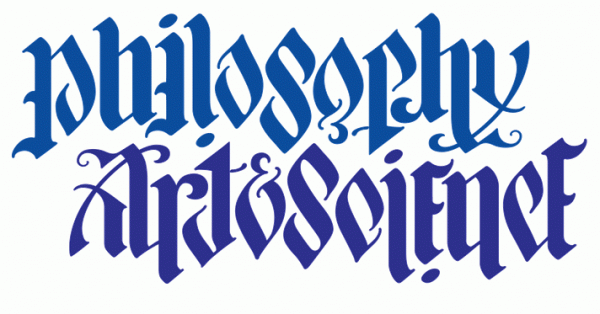 To see more of John's designs, have a look at his True/False ambigram and Love figured/ground design.
(via John Langdon)