John V. Muntean, the creator of the Magic Angle Sculpture, was recently commissioned by Ogilvy & Mather to create this sculpture using more than 18,000 LEGO® bricks for display in the Singapore LEGO store.  The true magic of the model, measuring 50cm x 50cm (nearly 20 x 20 inches), can only be seen when shining a light on it from the right angle and rotating it to three distinct positions.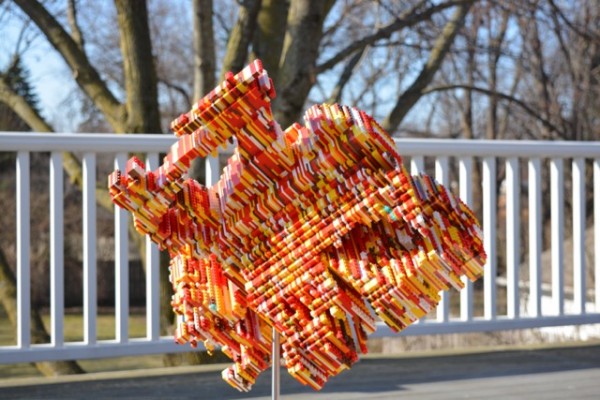 Photographs of what happens when you do this can be seen below.
At the first angle, the shadow cast by the sculpture appears to be a fire-breathing dragon.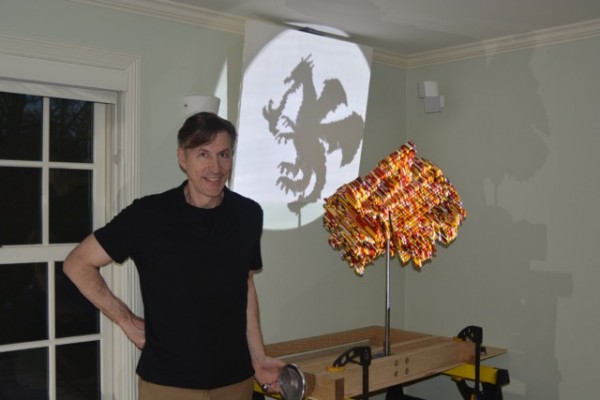 Rotating the sculpture to another angle, the shadow displayed is that of a butterfly.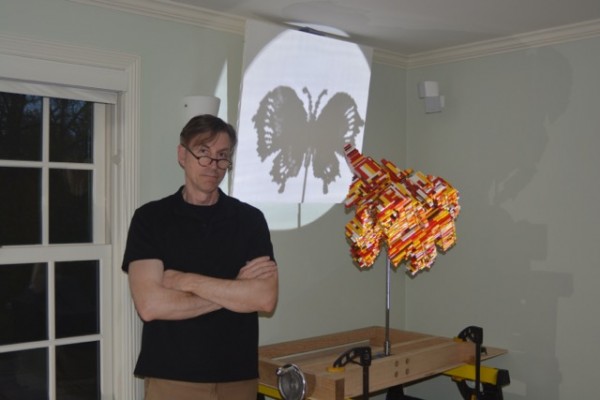 And with the final rotation, a fighter jet can be seen in the shadow.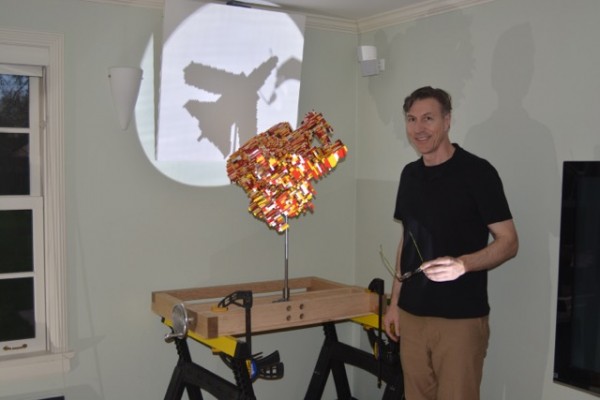 (via John Muntean)