When Jim Warren was in high school, he began painting and selling artwork.  Since that time, he has become a "Living Legend of the Art World".  In 1981, he painted the cover of the Grammy Award winning cover for Bob Seger's "Against the Wind".  Regarding this limited edition print titled "After the Storm", Jim Warren had the following to say:
I was never one to simply paint a mountain scene as it is, although I have occasionally, I generally prefer to put a little twist to it such as the roaring thundering snow of an avalanche becoming a herd of roaring thundering horses.
The transformation of the avalanche becoming a herd of horses is an effect that Jim Warren frequently incorporates into his fine art paintings.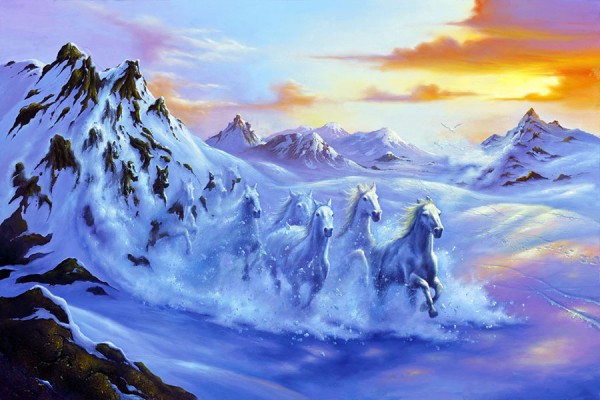 (via Jim Warren)