This photograph, taken at the Phaeno Science Center in Wolfsburg, Germany, shows a very strange set of columns.  They look like they could be pieces for a very large chess set.  These particular columns are unique because they also have an alternate meaning – the spaces between the columns appear to resemble human figures.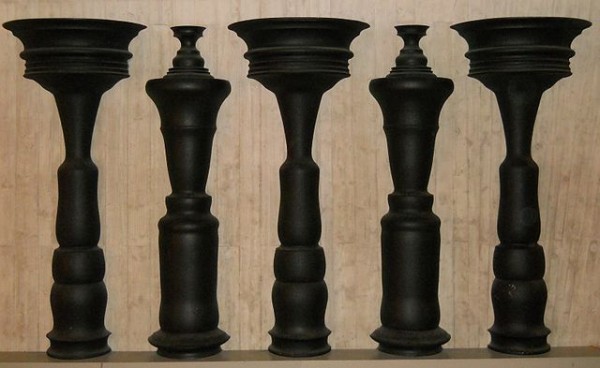 This illusion was originally created by David Barker in 1989 for Exploratorium, the San Francisco museum of science, art, and human perception.  They were initially placed on a sidewall that received a lot of traffic.  Barker notes that:
I observed that people – mostly kids – would catch a glimpse of the shadowy angel figure from the corner of their eye.  As they turned, they would see the illusion.
Currently, the columns are located in the portico of the museum and continue to be a very popular exhibit.