If you were parked here taking this photograph, would you feel comfortable driving over this bridge?  Is the car heading up the hill in the distance about to drive off the end and into the cold waters below?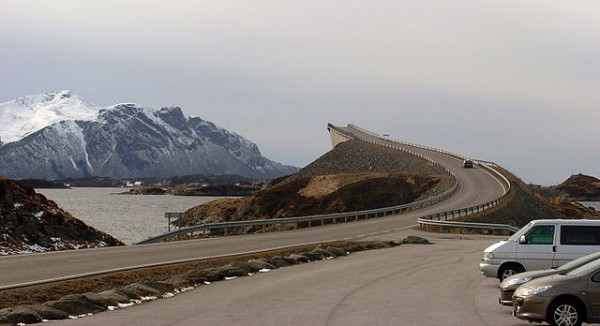 This is a photograph of Storseisundet Bridge in Norway.  It is the longest of eight bridges that make up "The Atlantic Road" which connects the mainland of Norway to the island of Averøya.
While it looks like a car would simply drive right off the edge of it, it is indeed a full cantilever bridge as the photograph below indicates.  The angle that the deceptive bridge is built at prevents the whole thing from being seen from the location that the first photograph was taken.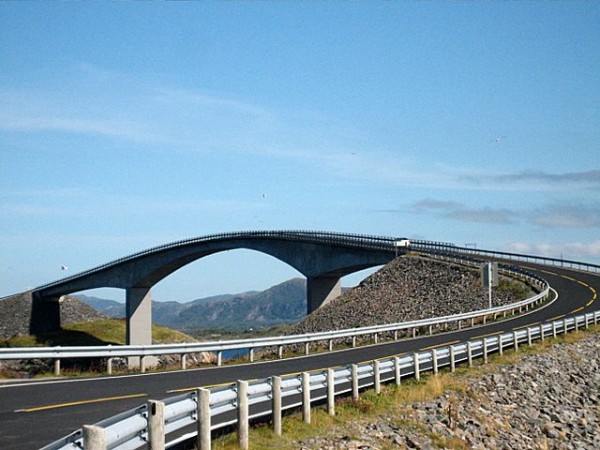 You can take a virtual drive on the Storseisundet Bridge on Google Maps here.  It looks like the bridge is in the absolute middle of nowhere, but the scenery is breathtaking.  If you ever find yourself driving along the west coast of Norway, it might be worth a detour to check out this "road to nowhere."