Felice Varini creates large-scale anamorphic works in urban spaces, typically on buildings, walls, and streets.  One of his latest works created this year, titled "Objectif gare", is a series of non-concentric blue circles that can only been seen properly from one specific vantage point.  It was created in the city of Lausanne, located in the french-speaking part of western Switzerland.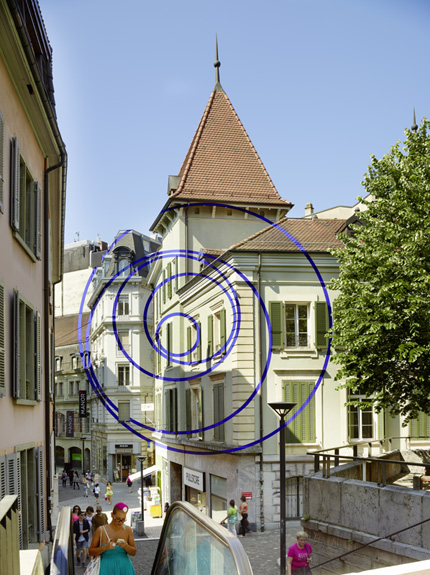 Three additional photographs from different viewing points can be seen below.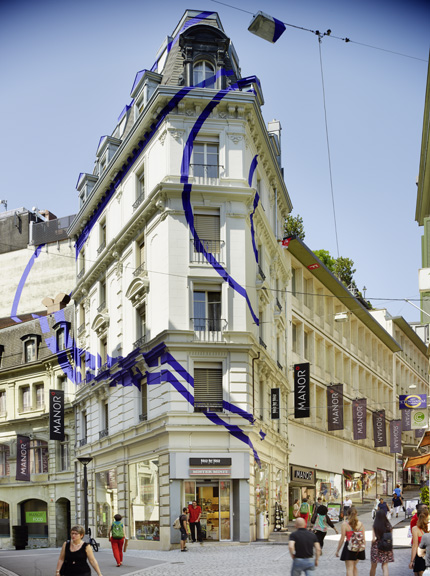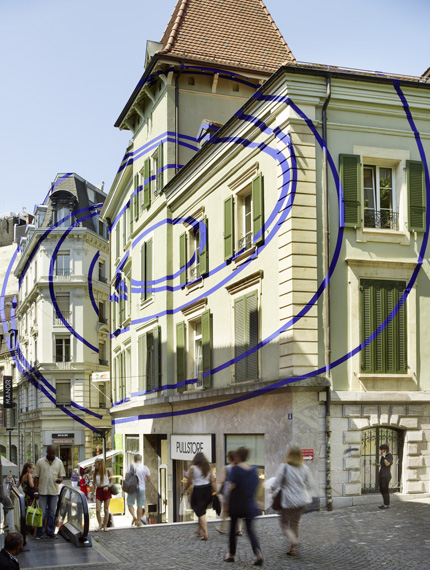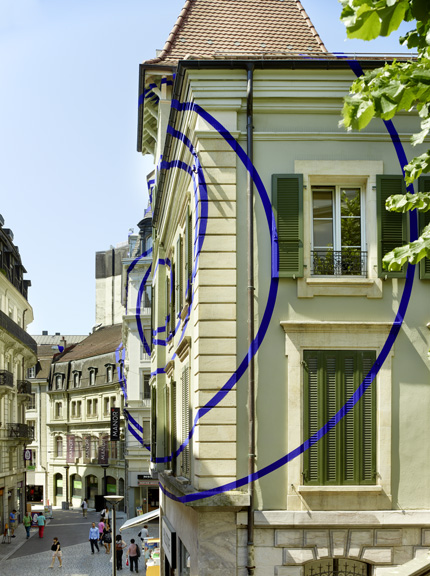 You can see how the blue circles actually exist on multiple buildings across multiple walls.  All photographs above were taken by André Morin.
(via Felice Varini)