Take a look at this twisted figure that its creator Andreas Aronsson calls an impossible worm.  If you study the multi-colored shape in detail, you will notice that it is really just five interconnected impossible triangles (also known as a Penrose triangle).  On his blog, Andreas notes:
I'm not sure why I like this one so much, it's kind of simple while still having interesting relations between the different levels.  A continuation of the basic tribar.
I agree, it's simple… but is is very interesting.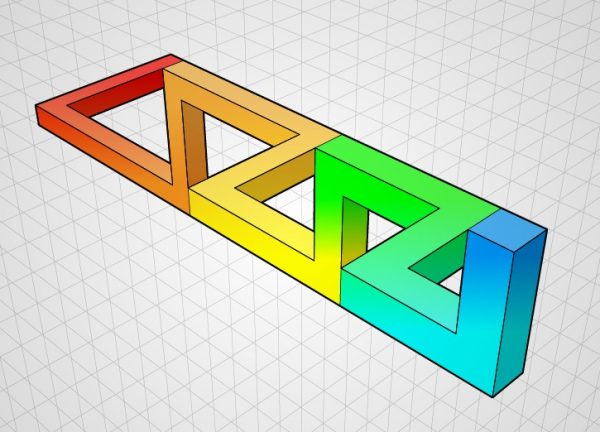 (via Andreas Aronsson)