Last month, winners were selected in a poster contest to spread the word about UN World Wildlife Day 2016.  In total, over 300 entries were submitted and three of these submissions were selected as the overall winners.  One of these posters, presented below, was created by Patrick George from the United Kingdom.  It features two hands forming a kind of heart shape.  The negative space between the two hands contains an image of an elephant.  The tagline on the poster is "The future of elephants is #InOurHands", which makes this design even more relevant.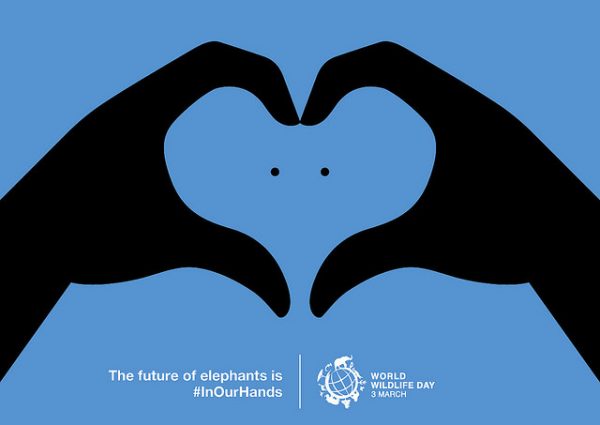 In a press release about the poster competition, the organizers of World Wildlife Day indicate that:
The key message of WWD2016 is that we, the human beings, hold the future of all wildlife in our hands; failure to take actions now will have immediate, sometimes devastating, consequences for species of animals and plants.
For another look at an interesting animal-related illusion, be sure to check out the cow optical illusion.