Intrigued by the latest Pokemon craze that is sweeping the nation, stereogram artist Gene Levine decided to make a Pikachu-inspired stereogram.  Gene has not played the new Pokemon Go game (and does not intend to!), but he just kept hearing about it.  When he finally heard Bill Maher talk about the game on one of his recent shows, he knew that Pokemon fever was for real.
If you have not heard about this new game, it allows players using a mobile device to capture, battle, and train virtual creatures (which are called Pokemon), who appear on the screens of their devices as though they actually exist in the real world.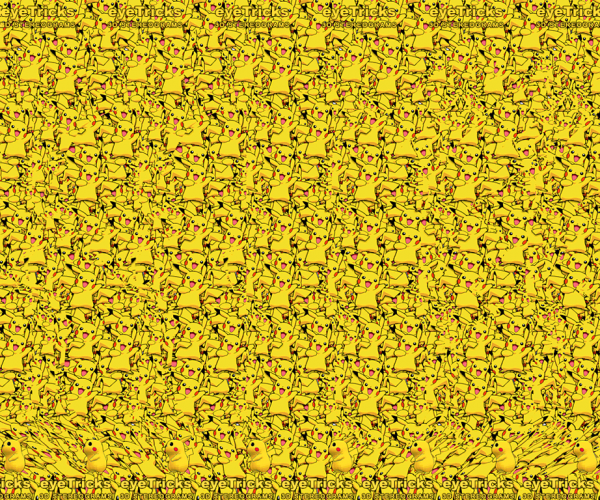 While Pokemon Go is a pretty fun game to play, don't forget about other games like stick hockey and foosball.
(via eyeTricks 3D Stereograms)