Street painter Leon Keer painted this 3D anamorphic work at Wynwood Walls in Miami, Florida.  The painting features an old Polaroid instant camera with a picture coming out of it that says ME representing someone talking a selfie.  It also features an oversized Barbie Doll.  When discussing the meaning of the painting, Keer noted that:
The forced selfies will consume the unique identity you have and blur upon the existence of the person you are.  Humanity and kindness does not arise from selfishness.
Watch the video located below the picture for some additional angles which show exactly how this installation came together.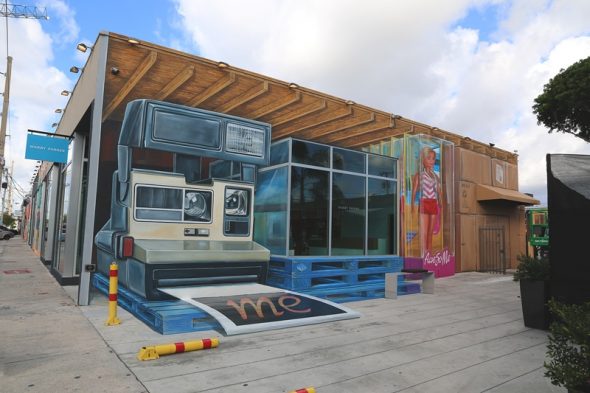 (via Street Painting 3D)