Take a look at this boat that is hovering several feet over the water.  How is this possible?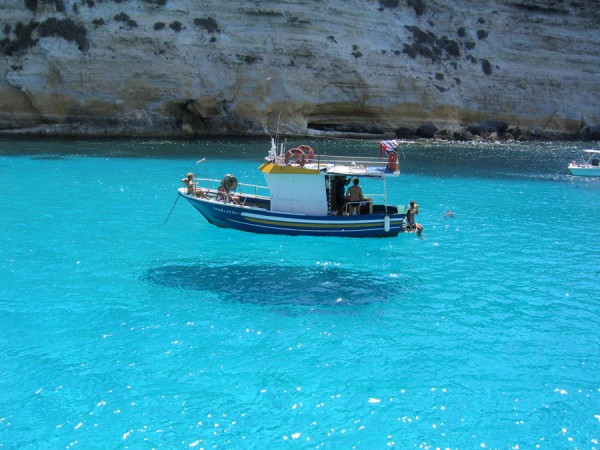 The shadow cast by the boat on the floor of the sea and the angle that the photograph was taken from give us the illusion that this boat is somehow flying or floating.  Photograph taken by Domenico Formichella.
The illusion of the Floating Boat is often used in yacht photography as well. Boat builders want their yacht to appear like its floating in the turquoise waters of the Bahamas. Custom-built vessels, like Garlington Yachts, will often use photoshop to enhance the water and create the optical illusion of a crystal clear ocean.