John Pugh designs very large trompe l'oeil optical illusion murals and he is doing exactly what he wants to be doing.
I have found that the "language" of life-size illusions allow me to communicate with a very large audience. It seems almost universal that people take delight in being visually tricked. Once captivated by the illusion, the viewer is lured to cross an artistic threshold and thus seduced into exploring the concept of the piece.
His 2007 mural below located in the visitors lobby of the Juvenile Hall in Sacramento, California was commissioned by the Sacramento Metropolitan Arts Commission.  It looks as if there is a cut out in the wall leading to an area with trees, green grass, rocks and a small stream.  In reality, the entire scene is painted on a flat surface.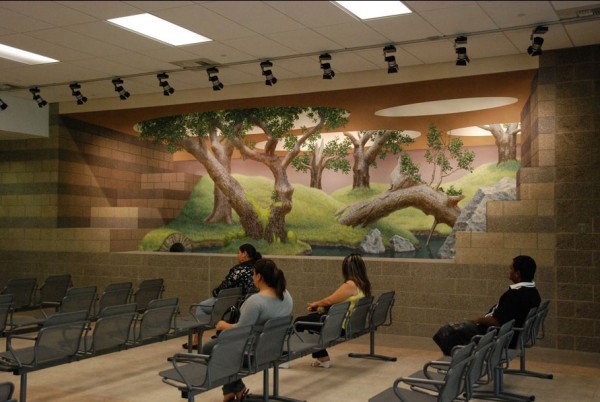 The following photograph details how the wall looked before John Pugh installed this three-dimensional mural.  To say that it was an ugly, boring wall before its transformation would be an understatement.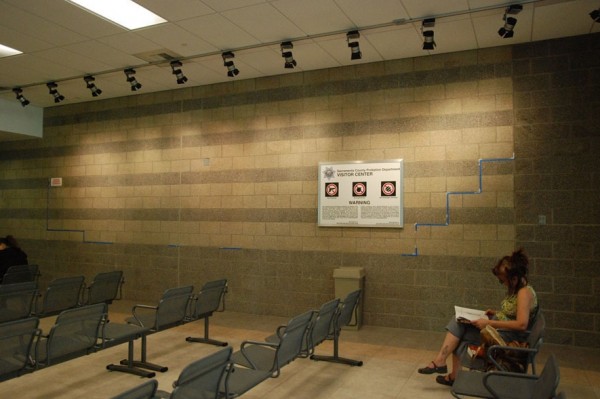 Here the mural itself (which was painted off-site) is being installed onto the wall.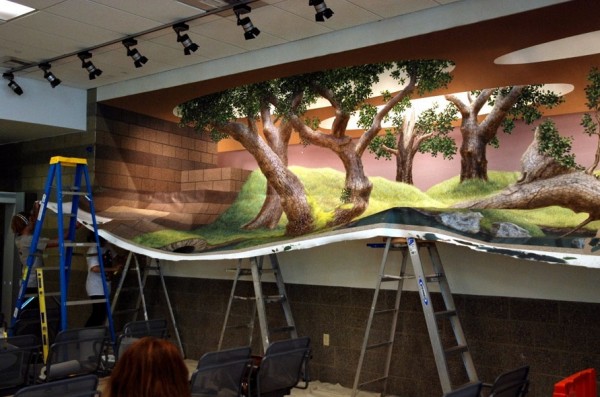 This close-up photo helps to show the fine detail of this hand-painted mural.  The attention to detail in this painting helps it have a more realistic feel.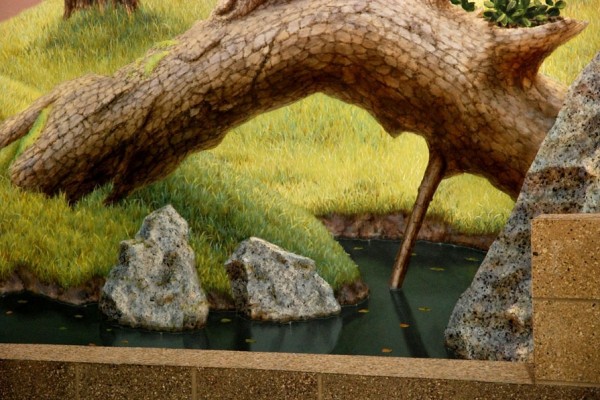 (via John Pugh)