The bearded man wearing the hat below seems to be in a good mood.  If he stands on his head, however, the rumor is that his mood changes very quickly.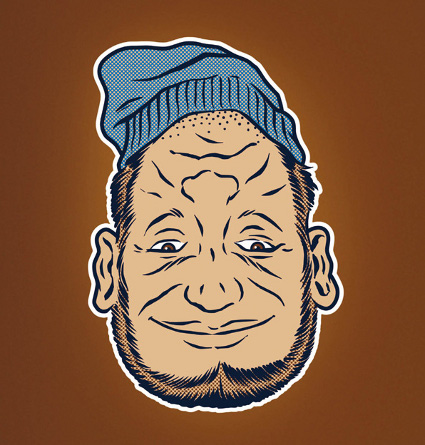 Continue reading the post to view an inverted version of this picture.
When viewed upside down, he seems to be in a sour mood.  Also note how his hat transforms into a turtleneck sweater.