Is Ben Heine suffering from a multiple personality disorder or is this just an optical illusion?  Here the real illustrator can be seen with an over-sized red pencil facing the anamorphic photographer.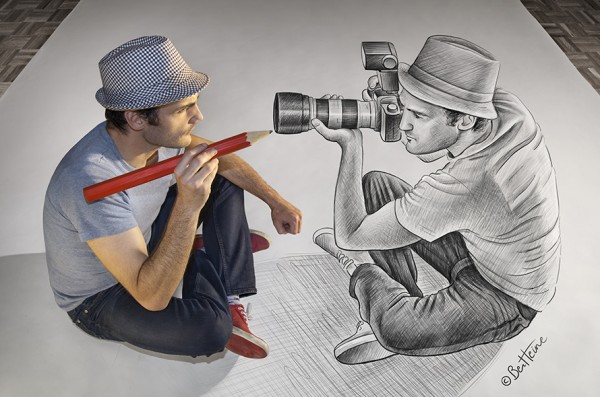 The series of photographs below show how the sketch evolved on a giant sheet of white paper.  Ben first drew the outline of the anamorphic photographer and then went back to complete the shading and finer details.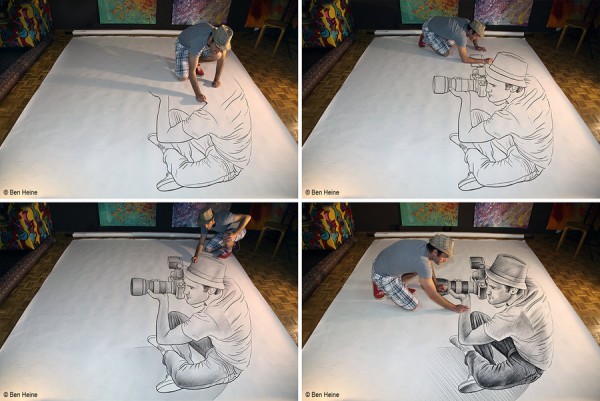 When speaking about his artwork in general, Ben offers the following:
I just make art for people. I want them to dream and forget their daily troubles. I used to write poems many years ago, I want to convey a poetic and philosophical meaning into my pictures, each new creation should tell a story and generate an intense emotion, like a poem, like a melody.
(via Ben Heine)