Edgar Mueller painted this extraordinary piece of street art in Moscow in 2010.  It is part of a series of paintings called "Unconditional Love".  Speaking about this project, Mueller notes that:
Some years ago I was in Moscow for a purely commercially-based project, now I was looking forward to having the option of creating a so-called free project there. That I could be entirely free in my picture choice was the crucial point for the commitment. And of course, I also wanted to see again Moscow – it is fun to meet people of different culture and mentality.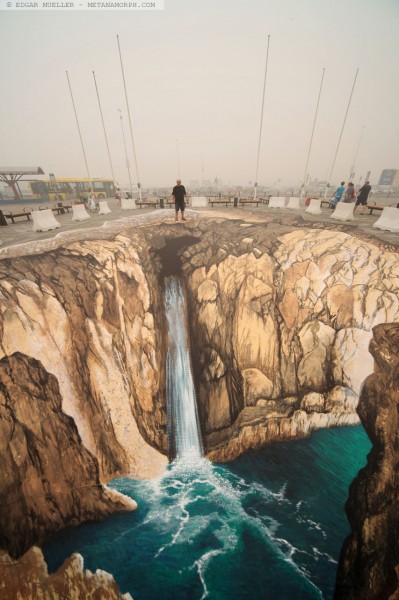 A video that discusses Edgar Mueller and this particular installation in Moscow can be found below.
(via Edgar Mueller)