Today's topsy-turvy optical illusion is from a series by Thomas Woodruff called 'The Court'.  On the artist's website, the following is noted about this series of works:
This project started with a simple idea: to see if the traditional visual parlor trick of the "upside-down head" could be taken to new pictorial heights while conveying emotional depth.  The impetus for these works began when a close friend of the artist's was diagnosed with early Alzheimer's disease.  The friend turned to puzzles to try to keep his mind sharp, and Woodruff began to create his own puzzles where a character can turn into another by a simple flip.
Here is how the head rendered in pastel looks when viewed one way: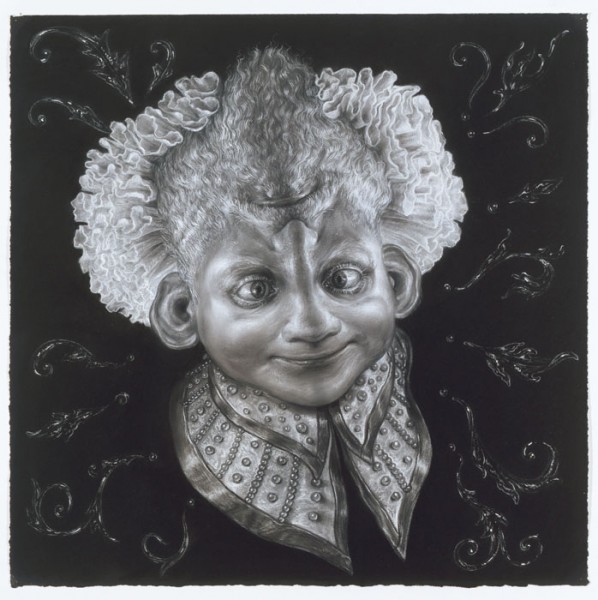 By turning the image upside down, a completely different face is revealed.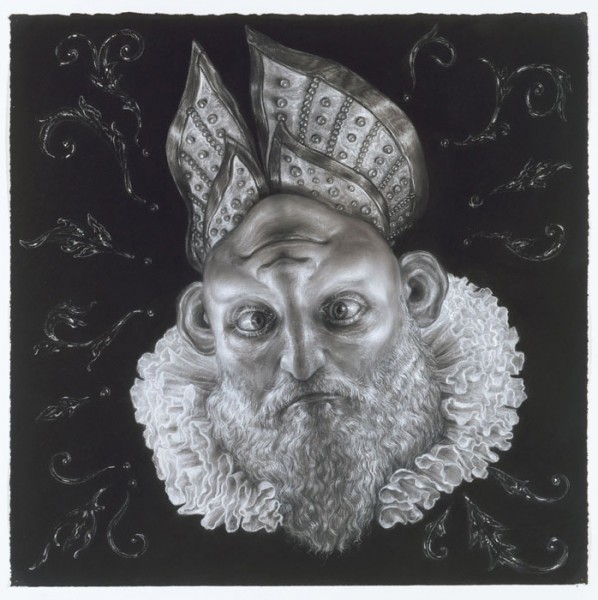 (via Thomas Woodruff)