This huge anamorphic work of sand art was created on the Pléneuf Val André beach in Northern France with the intention of eliciting the curiosity of people on vacation.  It should go without saying that it accomplished its goal.
With the help of some advanced calculation and several people with shovels, this "cube" slowly came to life over a very large span of sand during low tide.  This "Sand Cube" impressed onlookers and beach-goers for a few days until the ocean's high tides finally destroyed this work of art forever.  The town's Office of Tourism was pleasantly surprised and impressed as it attracted many people to the beach who wanted to witness it for themselves before it was completely reclaimed by the sea.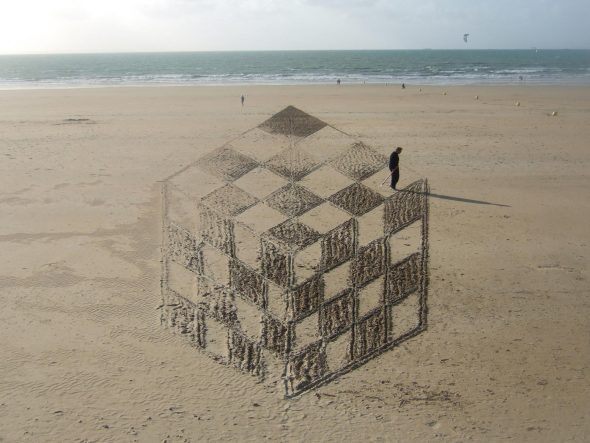 More photographs of the "Sand Cube" from various angles can be seen below.  It is enjoyable to see how the general public reacts to this unique beach optical illusion.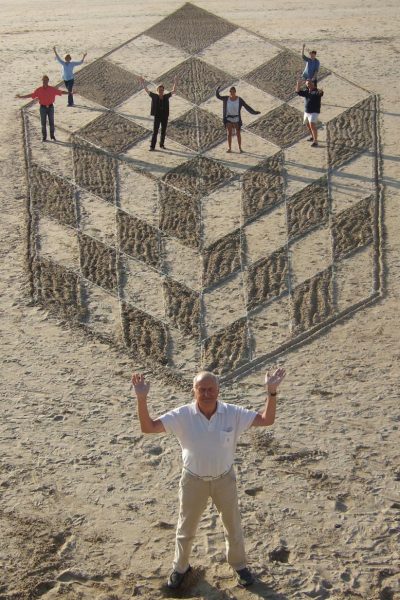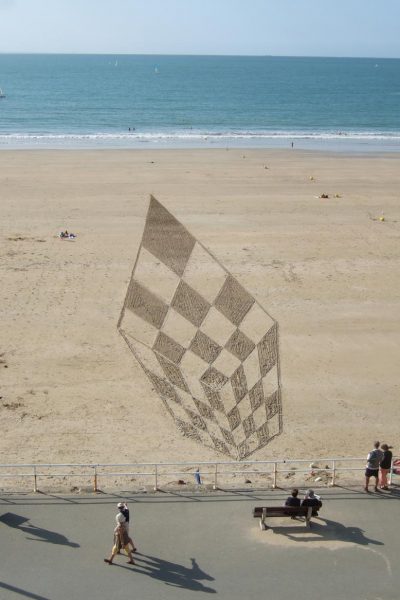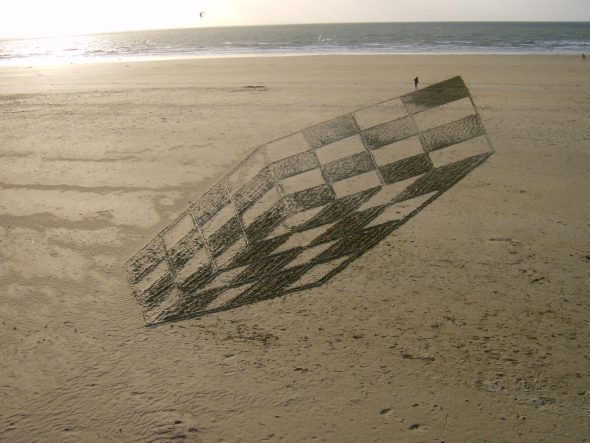 (via Francois Abelanet)