In the image below, the red object on the bottom looks significantly larger than the orange object on the top, right?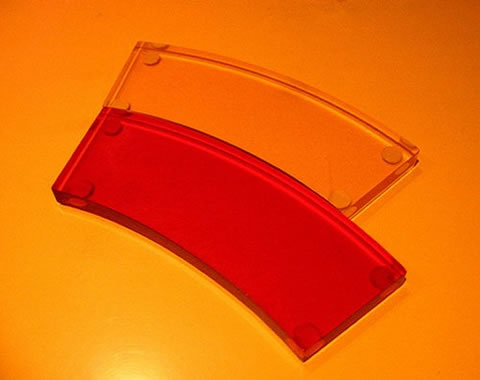 Believe it or not, both objects are the exact same size.  This illusion was discovered by American psychologist Joseph Jastrow in 1889.  As such, it is often referred to as the Jastrow Illusion.
EDIT:  The above photograph of the orange and red objects was taken from an angle.  So if you print out this specific image and then cut out each object, they will be different sizes.  Had the photograph been taken from directly above the objects, it would work.  Located below is an alternate version of the Jastrow illusion.  Feel free to either trace the two objects or print and cut them out.  Object B appears to be larger than Object A, but they are identical in size.

Below is a video that also helps to demonstrate this illusion.