Today's illusion comes to us straight from the "Roaring '20s".   It is the 18th card in a series of 25 optical illusion cards published in 1926 by Major Drapkin & Co (London) which was a branch of The United Kingdom Tobacco Co Ltd.   The reverse side of the card contains the following:
Which is the longer of the two straight rods stretching between the hands of the two pairs of clowns?  Before you get your friends to pass judgment, check your own decision with the aid of a ruler.  You will find that both lines are exactly the same length.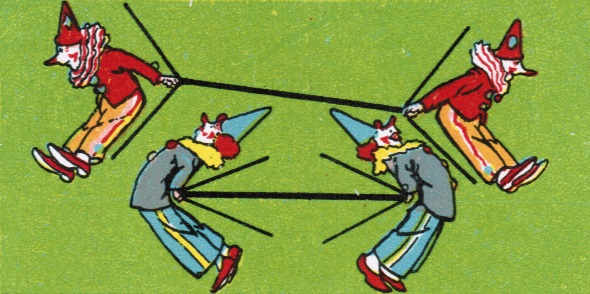 We posted another card from this series called His Own Size? last year.  If you like these vintage illusions, let us know and we can post more of them (or the entire collection).