Art Directors Anaïs Boileau and Samuel Volk oversaw the production of this recent advertisement for the World Wildlife Fund (WWF) called Botanimal.  The copy that accompanies the ad (which can be seen in the lower right corner, but is much too small to read here) is as follows:
"Donate to save a tree and save 875 000 species for free.  Rainforests only cover 7% of our planet but harbor more than 50% of the world's species."
That's a lot of species!  How many animals can you find?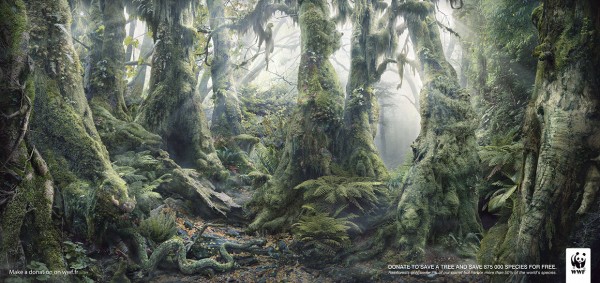 Continue reading the full post to see five close-up images which will allow you a better opportunity to spot all of the hidden animals.