Have you ever wondered what you could do with 2,646 post-it notes and a free weekend?  You could consider making a giant portrait of Elvis on a wall in your office like Charles Mangin did.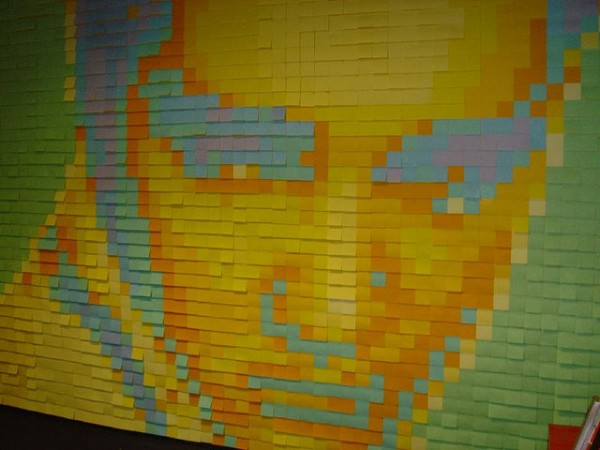 Mangin recalls that:
My boss decided that we needed to do something fun and creative in one of our conference rooms – the one we use for brainstorming and internal meetings – and together we came up with the idea of filling the wall with post-it notes in a multicolored mosaic of (and i'm not sure whose idea this was) Elvis.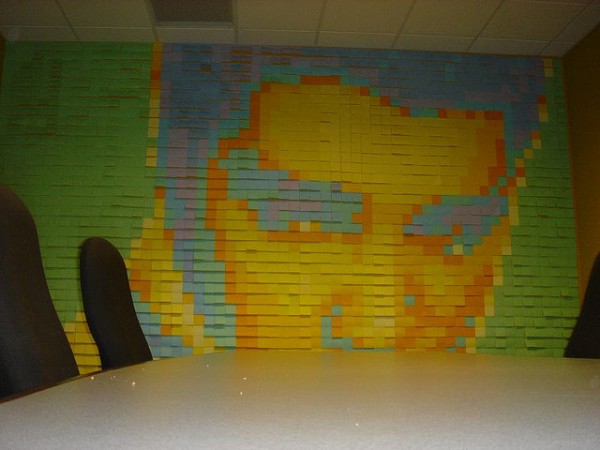 When the mosaic is viewed from a distance, it becomes even more apparent that it is a portrait of Elvis.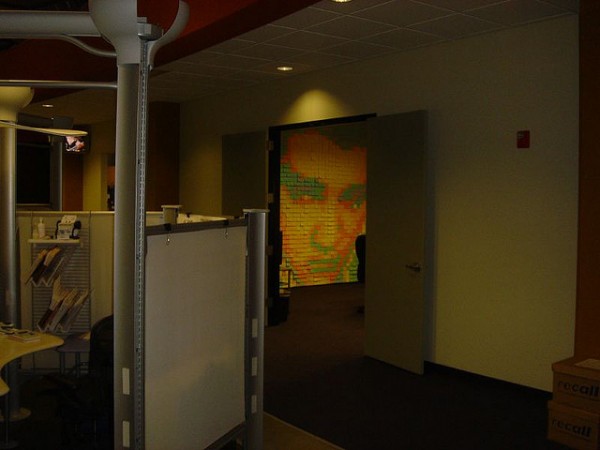 Read Mangin's full post about creating this mosaic where he shares some tips and tricks for anyone looking to do something similar.